We are entering 2021 with a huge and highly anticipated integration – ShopMagic for Twilio. It adds a completely new action type – text messages (SMS) to your automations.
ShopMagic for Twilio is a free add-on!
Did I mention that this add-on is available for free? I guess no, and it should be a welcome note. Similarly to the ShopMagic Abandoned Carts, we decided to create and publish this add-on for free, for everyone. This way, every WooCommerce store owner who wants to send SMS to the customers can do it with ShopMagic.
Last Updated: March 13, 2023
Works with WooCommerce 5.7.0 - 6.0.x
How ShopMagic for Twilio works?
ShopMagic for Twilio adds a new action type – Send SMS with Twilio. The name speaks for itself. If you are a ShopMagic user, you can download this add-on and connect it with your Twilio account. When installed, activated and connected, you will be able to create an automation with SMS action type.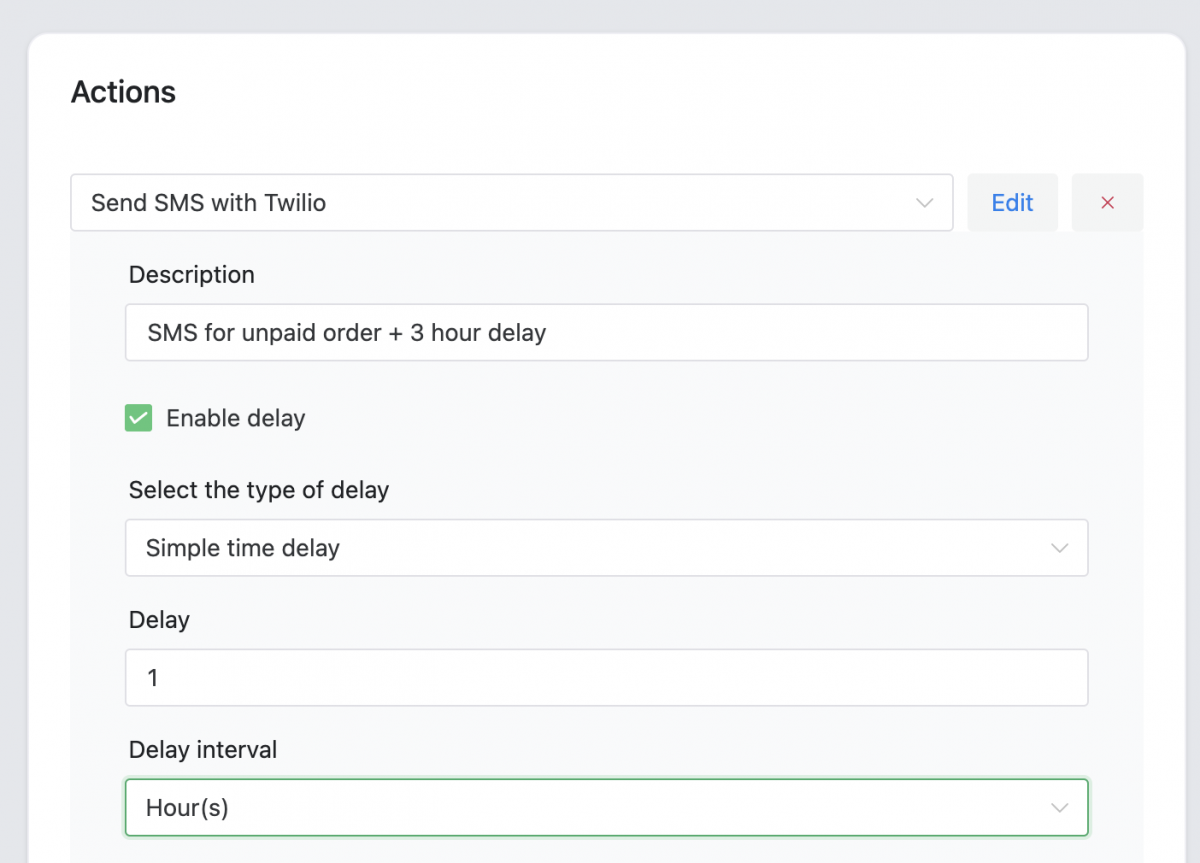 In other words, instead of sending an email, your customer will receive a text message from your WooCommerce store.
Where to get it?
You can click on a plugin card located at the top of this article. As always, ShopMagic for Twilio is available to download from the WordPress repository.
Third and the easiest option (if you are a ShopMagic user) is through the plugin settings. Open ShopMagic's settings and navigate to the Twilio tab. Click on the Enable Now for Free button, and you are good to go!
How to connect ShopMagic with Twilio?
The only requirement to use this add-on and send WooCommerce SMS is to have a Twilio account. When you have one, visit Twilio tab in ShopMagic settings and enter valid:
Twilio Account SID
Twilio Auth Token
Twilio Number
Is that all what was prepared in ShopMagic 2.21?
No. Beside some overall tweaks, we added a new filter to ShopMagic. It is Order – Customer Note:
When added, it will trigger an automation, when the customer will add a note/comment in the store's checkout. Order – Customer Note filter is available in Advanced Filters add-on.
I hope that you'll like new features. Stay tuned for what's next in 2021!