ShopMagic Multilingual Support
Translate your WooCommerce emails for each WPML language available in your store
shopmagic.app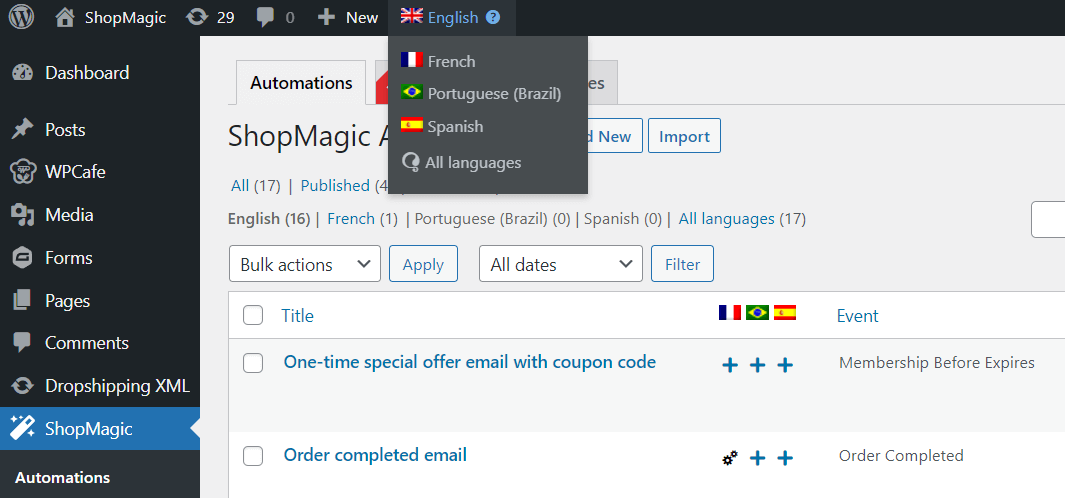 Send emails in your customers' language and increase your conversion rates by up to 70%
🌎 WPML support
Built-in support for all languages added through WPML plugin.
📝 Easy-to-use editor
There's no need to translate phrases one by one. Create your own emails per language from the ground up.
🤝 More integrations coming
Would you like to see ShopMagic work with your multilingual plugin? Let us know!
shopmagic.app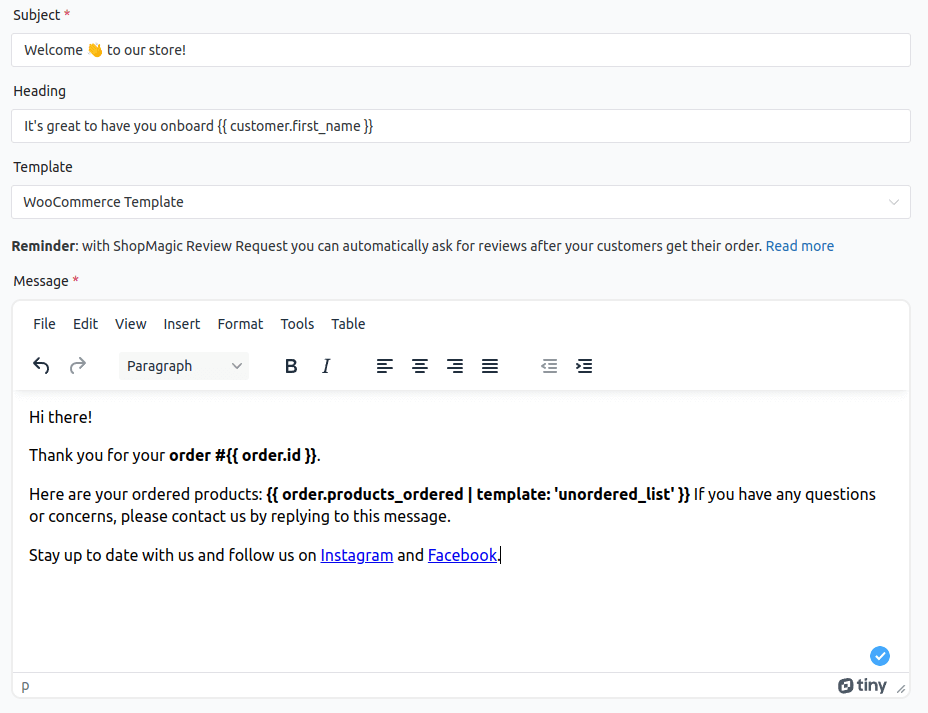 Convenient email content editor for each language
Translating separate strings can be tough without seeing the whole picture.
Most languages don't follow the same structure. With ShopMagic you can convey the right message by editing and rearranging the whole email content - not just separate phrases.
Download Free

🔒 Secure download ✅ Tested with latest WooCommerce version