ShopMagic Delayed Actions
shopmagic.app
Enhance you e-commerce with Delayed Actions
Below you will find some of the amazing possibilities of ShopMagic Delayed Actions add-on
Increase sales
Send delayed follow-up emails, which will encourage your customers to finish orders.
Professional approach
Continue communication with customers with a set of post-purchase emails.
Increase customer loyalty
Show your customers that you remember about them with a precisely delayed email.
Boost your WooCommerce store with Delayed Actions &nbsp
Buy here
How to increase conversion rate with Delayed Actions?
Create a set of precisely timed emails, and sent them to a customer who ordered a product but did not pay for it.
With the power of Delayed Actions add-on, ShopMagic will send three emails. First one an hour after the purchase, next one 12 hours later and the last email 3 days after the order.
With the WooCommerce Delayed Actions, you will be able to close more transactions with minimum effort.
shopmagic.app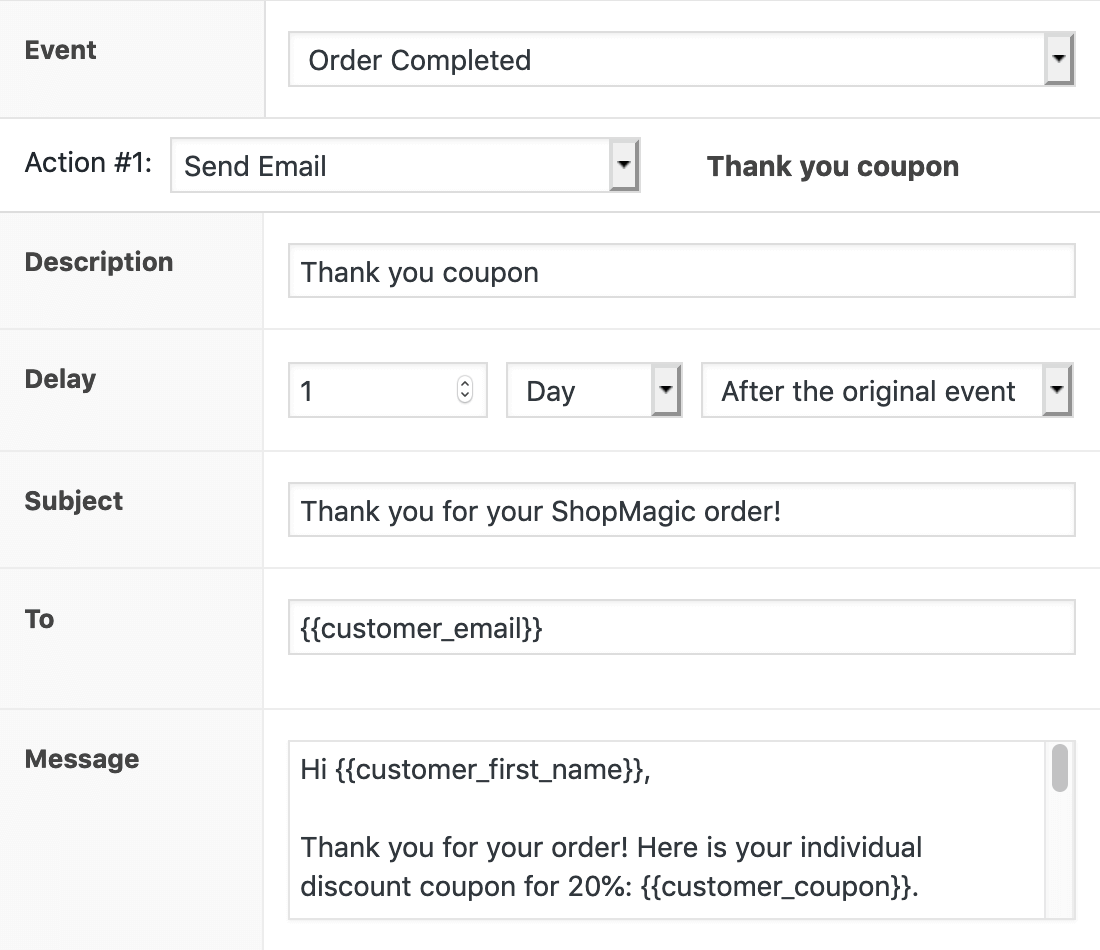 Our clients love ShopMagic
Here are some of the most recent reviews we've received:
ShopMagic PRO
Delayed Actions add-on is available as part of ShopMagic PRO.
Personal
£59 Billed yearly, cancel anytime
Updates & Support for 1 Site

Premium 1-on-1 Support

All core features included
Best value
Professional
£99 Billed yearly, cancel anytime
Updates & Support for 25 Sites

Priority 1-on-1 Support

All core features included