Learn about WooCommerce guest checkout and how to let customers buy without logging in. Use the best email marketing plugin to send custom emails in WordPress and WooCommerce (integrated with Postmark). Also, see how to recover WooCommerce abandoned carts (guest checkout too) for free.
Do you know you may lose some customers if you do not use guest checkout or abandoned cart emails in WooCommerce?
Today, I will show you how to set the guest checkout in WooCommerce. Also, how to create, customize, and send custom emails in WordPress and WooCommerce with a free email plugin compatible with Postmark. Finally, you will learn how to rescue abandoned carts in WooCommerce. Let's begin!
Table of contents
Enable guest checkout to get more orders
You may enable guest checkout in WooCommerce in the WooCommerce → Settings → Accounts & Privacy.
Your customers will be able to place orders without creating accounts. WooCommerce guest checkout may help you increase sales as some people tend to shop as guests.
Send custom emails in WordPress and WooCommerce (also with Postmark)
ShopMagic lets you create, customize, and send personalized emails with an easy-to-use UI email customizer.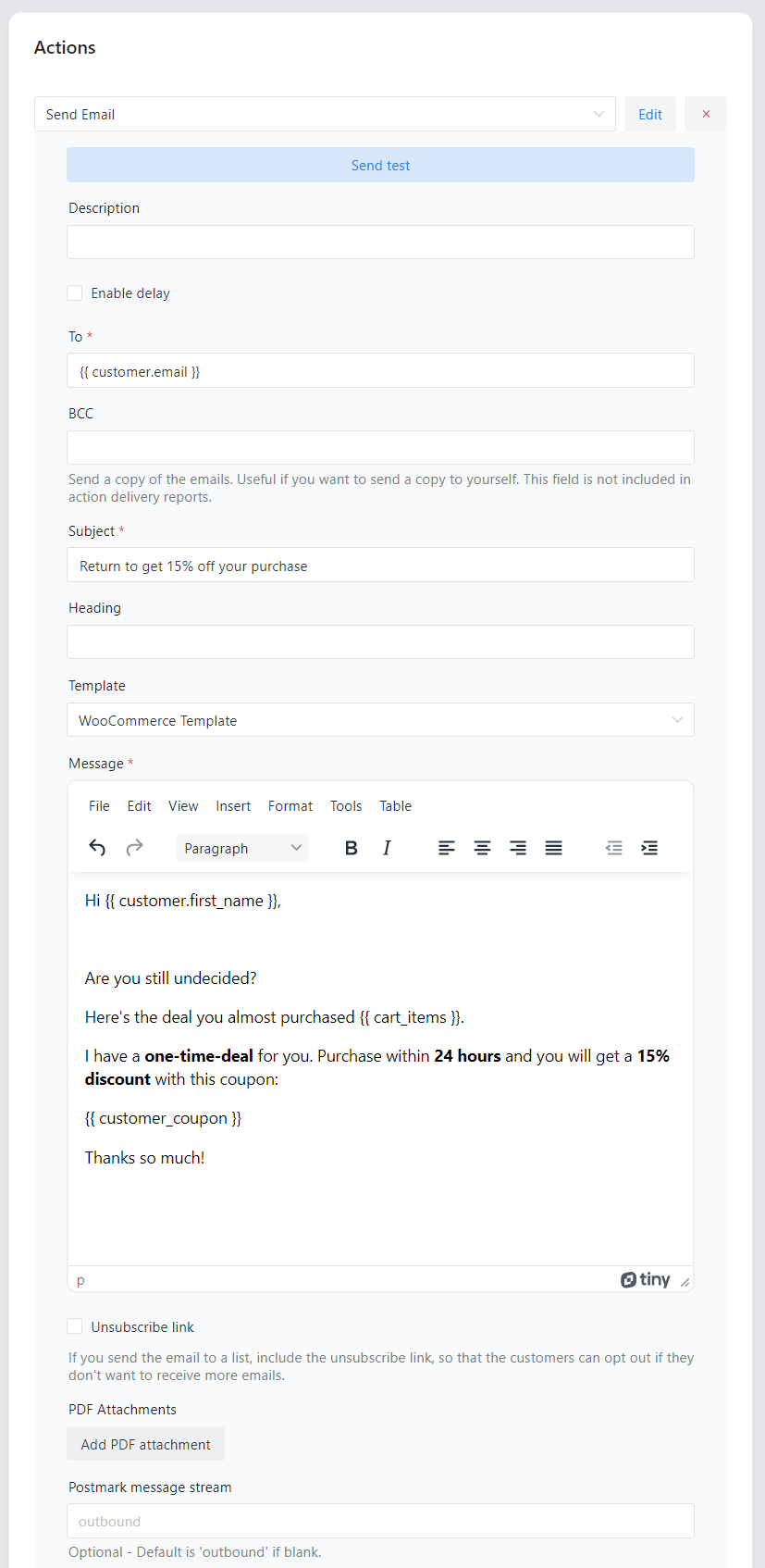 Our plugin is compatible with Postmark so you may integrate your WordPress and WooCommerce with that email service.
Postmark WordPress – message streams integration

We 🧡 Postmark. We use their service for all our transactional communication.
Last year they shared their plan to also support marketing communication and bulk emails, i.e. newsletters, and product announcements. We couldn't have been happier when we heard that! At that very moment, we decided to ditch Mailchimp and send our newsletters with ShopMagic Manual Actions.
We had to wait almost a year, but we finally got to their closed early access. We've tested the service and were very pleased with the results and wanted to introduce Message Streams to ShopMagic as soon as possible.
✅ Today you can also use Postmark for your marketing, newsletters, announcements, and all other communication sent with ShopMagic.
💡 ShopMagic lets you integrate custom emails with Mailchimp too!
How to enable Message Streams support
Copy the stream ID. In the example above it is newsletters.
Turn on the integration with a filter (for example in your functions.php):
add_filter( 'shopmagic/core/postmark/enabled', '__return_true' );
Add an email action to your automation and fill in the stream ID:


Postmark Message Streams. Shopmagic.

Done 🎉!
All emails from this action will be sent with this stream to protect transactional and broadcast messages 📧.
Rescue abandoned carts in WooCommerce for free!
Abandoned carts in WooCommerce (guest checkout included) can be a good opportunity for email marketing automation 😉. You need ShopMagic free and then enable the Abandoned Carts add-on in the plugin settings.
Send emails to all customers
ShopMagic will send emails to your customers (even if they are guests) as long as they provide their emails.
What's more, the plugin will cover guest checkout meaning all customers, and WooCommerce custom emails you can reach more customers.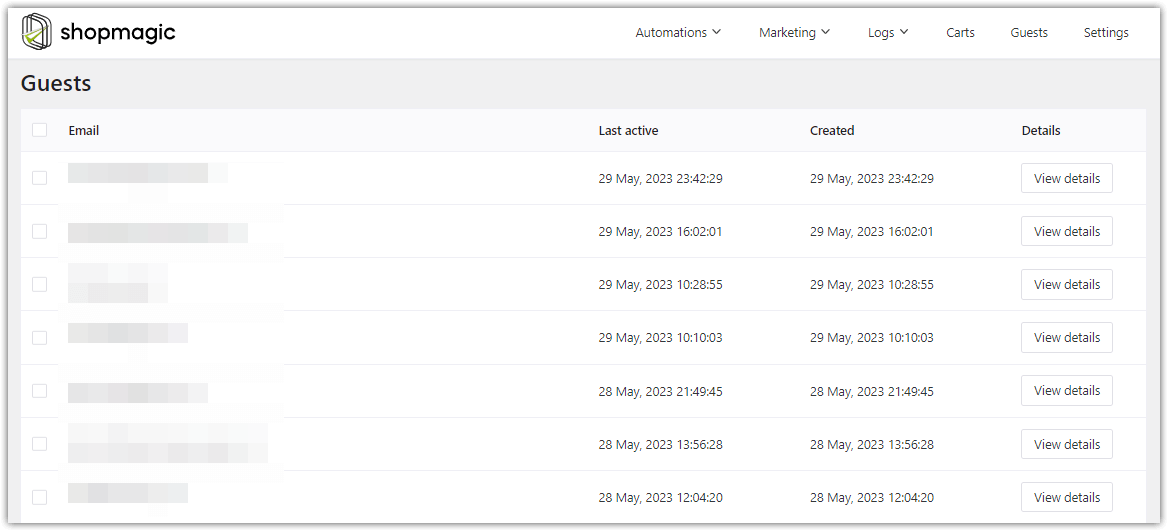 Preparing to handle cart abandonment in WooCommerce
ShopMagic lets you rescue carts with the free Recover Abandoned Carts add-on!
You may use this add-on for WooCommerce guest checkout as well.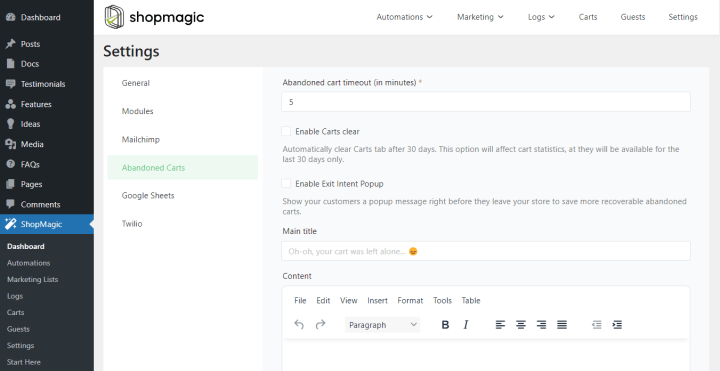 You may check if WooCommerce guest checkout orders were rescued with ShopMagic.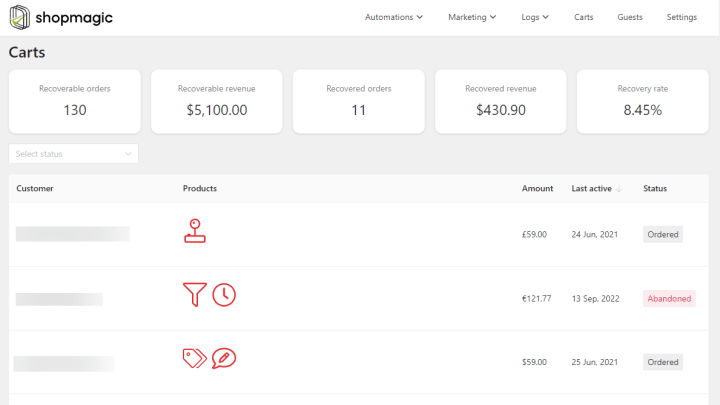 Summary
Today, you've learned about WooCommerce guest checkout, custom emails, and rescuing abandoned carts. Also, how to use Postmark with ShopMagic to send emails in WordPress and WooCommerce.
Download the plugin and start building successful email marketing campaigns!
If you have any questions let us know.