As online storekeepers looking to constantly grow brand awareness and increase sales, we're always looking for ways to acquire new customers. Caught up in this expansive frenzy, it's easy to overlook the importance of placing existing customers in targeted e-mail funnels that keep them coming back to our stores for more of what they love. WooCommerce doesn't natively offer this, but there are many e-mail marketing tools that can help integrate this for ease of use.
We previously discussed the importance of automating abandoned cart emails to reclaim and convert prospective customers into paying customers. By doing so, we ensure the continuation of the sales cycle and increase the likelihood of paying customers turning into repeat customers. We also discussed the importance of collecting customer e-mails for our mailing lists. Customer e-mails are an invaluable asset that provide us with long-lasting marketing value, and should be collected at every possible junction.
But we're getting ahead of ourselves. While superior product and service offerings may convert paying customers into repeat customers based on merit alone, we still want to reach out and give them a nudge towards the right direction: back to our stores. As product vendors and service providers conducting business online, the most optimal way to do so is by placing our customers into email funnels.
What are e-mail funnels?
E-mail funnels are essentially automated marketing workflows that spring into action, for both your general customer population and segmented populations. Examples of different customer segments include cart abandoners, high spend customers, those with interest in specific product or service categories, and other niche segments that you can set based on your needs. ShopMagic's Customer Segment Add-On is a powerful WooCommerce integration that can help you set this up easily.
One highly useful e-mail funnel is unique, personalized discounts for customers. While still fully retaining automation, ShopMagic can send out personalized and exclusive special offers to customers while also integrating directly into WooCommerce's existing coupon system.
Some other examples of great e-mail funnels to have on hand include e-mail courses and/or valuable free content, seasonal and holiday sales, and limited time price slashing to reward customers who are opening our marketing emails. Of course, our efforts are also heavily skewed towards outcome dependency. What are we trying to achieve?
Why does your WooCommerce store need e-mail funnels?
All of our time and attention focused on e-mail funnels are meant to produce optimized gains for our store. By cultivating and nurturing continuing relationships with our customers, we're building up a solid foundation to continue growing our most crucial customer segment: loyal, repeat customers who will advocate our products to others.
By cultivating a loyal repeat customer base who we nurture continuing relationships with, we're setting ourselves up for success. We have an interested audience who is interested in staying aware of our new product offerings, and may even help us market by word of mouth (product and service advocacy) on places such as social media and niche interest forums, thus generating more interest in our products and services.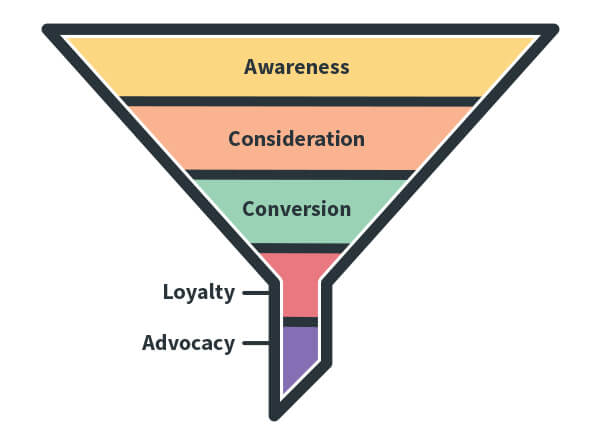 Aweber detailed the flow involved in creating and integrating a marketing funnel that would ultimately lead paying customers to become paying customers and advocate our products. Creating automated e-mail funnels to do the marketing for us is crucial to ensuring the sales cycle repeats itself. E-mail funnels also provide us with a low-input, low-cost way of creating a high return on our time and resource investment.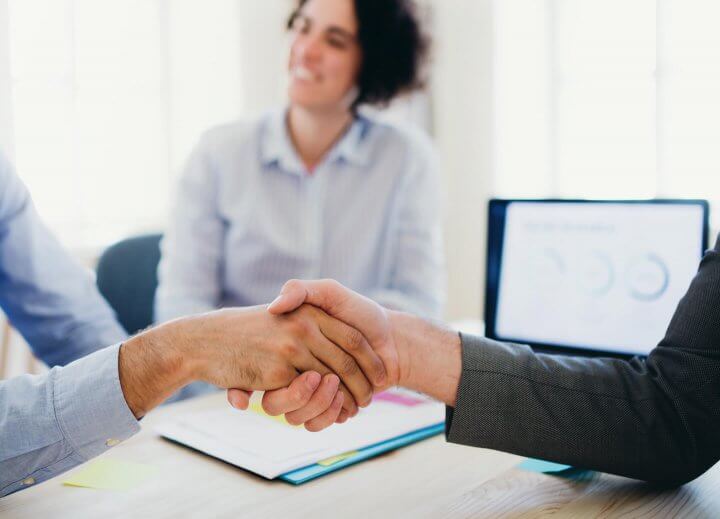 Building your e-mail marketing list
The first step to successfully building an e-mail funnel for your marketing needs is to gather e-mails and build your marketing list. Since we're specifically targeting different segments within our prospective and paying customer base, we want to begin with an e-mail marketing tool such as Aweber. You can integrate Aweber directly into WooCommerce through ShopMagic Add to Mailing List add-on for gathering and housing our precious e-mail list. The WooCommerce Aweber integration this add-on offers is invaluable for streamlining e-mail collection.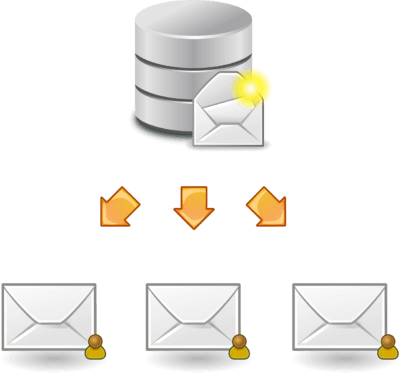 By default, ShopMagic offers native support for Mailchimp, another great e-mail marketing tool that is invaluable for e-mail collection and automating e-mail marketing. There are a host of other e-mail marketing tools that we support WooCommerce integration for: Active Campaign, ConvertKit, GetResponse, MailerLite, and CampaignMonitor.
Keep in mind, we want to immediately add customers to our e-mail lists for future marketing opportunities that will yield greater than 0% conversions. Opting not to do so is tantamount to setting money on fire. The return on investment of e-mail collection is higher than almost anything else you could choose to do as far as digital marketing opportunities go. We offer you the ability to collect this crucial marketing asset at any point in the WooCommerce sales process.
Next, we can use ShopMagic to send out automated abandoned cart e-mails to prospective customers who have already added items to their cart but were not ready to finish checking out. The e-mail collection ShopMagic does for you is automated and streamlined into WooCommerce by requiring customers submit their emails in order to add items to their cart. To find out more about this feature, check out our guide to recovering abandoned carts and the subsequent abandoned cart email template tips that will set your store up for success.
More opportunities for customer e-mail collection
Another great opportunity to build your e-mail marketing list for future customer placement in e-mail funnels if you choose not to opt-in to ShopMagic Abandoned Cart E-mail workflow is immediately upon customer purchase of a product or service from your store. By default, we want to offer customers the option to opt in or out of marketing e-mails. This option should also be placed in the checkout page.
To reduce the possibility of customers perceiving opting into marketing emails as unattractive is to offer value directly on your store. There are many ways to do this. One great way to do this is to create a blog for your store that offers product and service reviews. By doing so, customers get a more detailed look at your offerings that they might miss if they only look at your brief product description. You can also link to your review blogs somewhere in your product description – this has the added benefit of internal cross-linking, which boosts SEO (Search Engine Optimization) for your online store.
Another way to create a highly valuable content offering that prospective customers would trade their e-mails for is offering a free e-book. This could be a niche guide that helps them navigate the market or industry your store is part of. For example, if you are running a dropshipping store that sells virtual reality gear you could author an e-book that helps customers navigate the wide product offerings in this relatively new niche.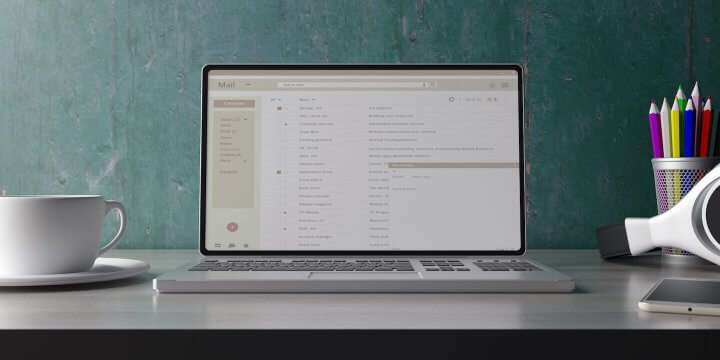 The main point to take away is that e-mail collection is crucial for the development and integration of e-mail funnels for your store. Whatever method you choose to use to give yourself an edge over your competitors in this realm will pay immeasurable dividends for your efforts in the future. Get creative!
The most receptive customer segment for your e-mail funnels
We've already created a relationship with customers who have decided to purchase one or more of your product offerings. These customers will be the most open to our marketing attempts, and it's important to ensure that we place them in our e-mail funnels and marketing attempts. They are the most likely to stay repeat customers and become future advocates of our products and services, and we need them to build a strong brand.
We want to continue to offer them value – this can be in one of many forms such as personalized discounts, pre-release beta tests (for software developers), pre-release discounted offers, and other creative ways of ensuring they stay onboard. If you have social media, offering them staggered discounts for liking one of your social media pages or re-posting a blog post/public discount can also have a great impact on increasing awareness for the wider public.
Brand loyalty is important, and we want to do all we can (within reason) to make sure our customers see the light. Don't let them go unrewarded for supporting your business. If you're running a low-margin business that has little room for proactively giving away discounts, do it anyway. Marketing and advertising costs are a major part of building brand awareness, but it's difficult to buy brand loyalty – that can only be done by giving back in some ways to the very customer segment that is responsible for your continuing success. Word of mouth is powerful, and your customers will remember the gestures of good faith.
Integrating e-mail funnels into WooCommerce with ShopMagic
ShopMagic
At ShopMagic, we look for ways to produce powerful workflows that help you automate all of your day to day activities. Creating and managing e-mail funnels using any e-mail marketing tool is easy!
Download for free
or
Go to WordPress.org
WP Desk
Last Updated: January 12, 2023
Works with WooCommerce 5.2.0 - 7.1.x
Automation is the name of the game in creating and integrating low-cost solutions to common problems we encounter in e-commerce. WooCommerce is the most popular e-commerce platform by a large margin, and we aim to provide users of WooCommerce options to create and maintain e-mail funnels at a low cost of entry.
ShopMagic Add to Mailing List add-on is a powerful fusion of all the benefits your existing Aweber subscription provides, combined with the powerful tools that WooCommerce offers for your store. The result is an elegant solution to the problem of building your mailing list in an optimal way: not letting any opportunities fall through the cracks.
ShopMagic Add to Mailing List add-on Integrations
WooCommerce Aweber Integration – This is our base function; bridging the gap between WooCommerce powerful tools and Aweber powerful e-mail marketing potential. Easily add e-mails to your Aweber list, as well as customize e-mail collection to trigger upon any event in the WooCommerce sales process.
WooCommerce Active Campaign Integration – Integrating WooCommerce into your WordPress platform, forms, automation, and segmentation are a small part of what this powerful e-mail marketing tool offers. We let you take that a step further by integrating the ability to build your existing marketing lists with this already powerful web software.
WooCommerce ConvertKit Integration – ConvertKit is a great e-mail marketing tool that works well with. It also has a WooCommerce plugin that lets you place forms anywhere on your site. We can take the integration a step further and make it function seamlessly to add customer e-mails to your marketing list.
WooCommerce GetResponse Integration – The GetResponse plugin to WooCommerce lets you build highly professional forms and has over 500 templates for use by default. Our Add-to Mailing List Add-On lets you integrate the e-mail data directly into GetResponse triggered on any event in the WooCommerce sales process.
WooCommerce MailerLite Integration – MailerLite is another great e-mail marketing tool similar to MailChimp and Aweber. Our plugin has the ability to integrate it directly into WooCommerce to offer e-mail collection triggered upon any event in the WooCommerce sales process.
WooCommerce CampaignMonitor Integration – CampaignMonitor is another awesome e-mail marketing tool similar to all the rest. It offers integration into WooCommerce, and we take it a step further by letting you integrate all of the benefits of it to trigger on any step in the WooCommerce sales process.
We're proud to provide this great add-on to the already powerful workflows and automation that ShopMagic offers as a baseline. Combined with the Delayed Actions, Customer Coupons, Review Requests, and After Purchase Upsells add-ons, we're confident you'll have all of the tools necessary to increase conversions, sales, and product turnover. Get ShopMagic today!