It's New Release Wednesday! We are thrilled to announce that we've released an entirely new add-on Customer Coupons which will allow you to send unique, personalized coupons to your customers. What's more, we've added a brand-new user interface for configuring and inserting placeholders.
New add-on: Customer Coupons
Customer Coupons opens whole new possibilities for your online marketing. Now you can send a coupon code to your customers as a thank you for a product review or provide a great incentive to shop in your store.
When you install the add-on, you will see a new placeholder shop.coupon: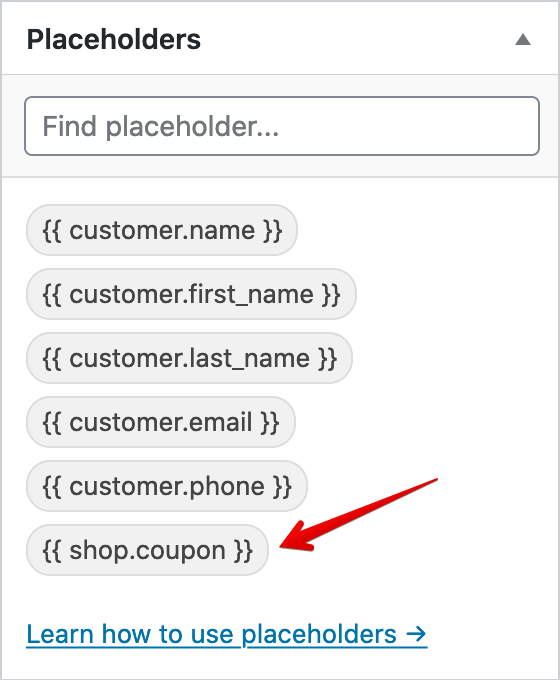 You will find the whole step-by-step configuration process in our docs, so make sure to check it out: Using Customer Coupons add-on →
Just insert the placeholder in your email message, and it will automagically create a new unique customer coupon and display the code like this:
New placeholders UI
Along with the customer coupons, we added a wholly new user interface to configure and insert placeholders. Just click the placeholder, and you will be presented with a modal dialog with all necessary options:
Just fill in the fields and easily copy the placeholder code ready to be pasted into your message! As easy as a pie!
Did I mention that it is also possible to filter placeholders by name? Yet, it is!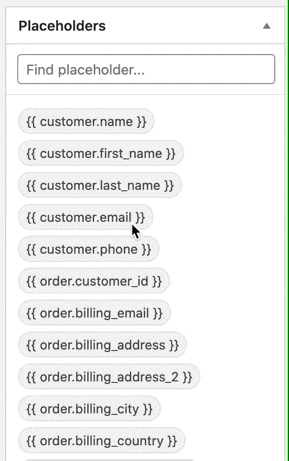 BCC field in emails
Since 2.4 we also support the BCC field in ShopMagic.
When you enable the BCC field, you will see it below the To field in your email actions:
That's all for today. Please make sure to come back for more next week. We are going to release ShopMagic 2.5 with advanced filters!