A new version of our plugin has just been released. What's inside? Highly anticipated new integration with Google Sheets. Let's take a brief look at ShopMagic 2.33.
ShopMagic for Google Sheets
ShopMagic for Google Sheets is a separate plugin, available as a free add-on to ShopMagic. You can download it directly from the WordPress repository.
When downloaded and activated, you only have to connect (authenticate) your store with Google services. It just takes a one minute.
If you connect your store to Google services, you'll be able to use a new action type – Add row to Google Sheets.
Let's take a brief look at how it works: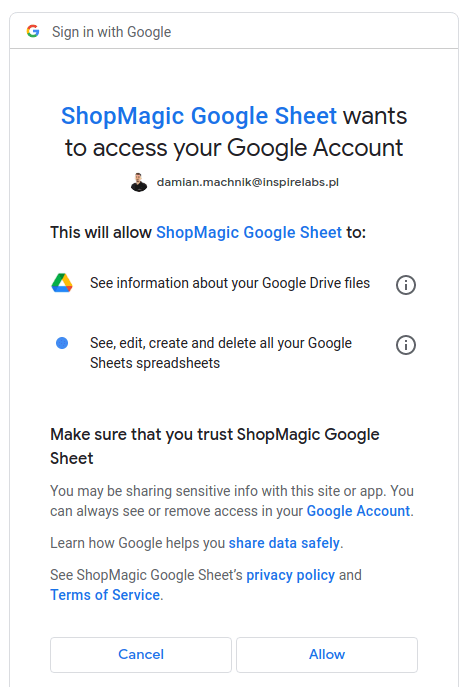 Also, you can select a specified spreadsheet and tab. ShopMagic will let you choose from all the spreadsheets on your Google account.
You can add as many rows as you want. You are welcome to use any placeholders to dynamically assign data to your spreadsheet.
Add row to Google Sheets action type, can be used with any event, so you can create an automation for New Order, Order Completed of even Contact Form 7 submission.
If you are looking for some more information about this integration, check our docs.