Yes, it's finally here! Now you can also recover your WooCommerce abandoned carts with ShopMagic. And it's completely free, by the way!
This is going to be a short announcement. We are really happy to finally deliver one of the most requested features by our customers.
We wanted all our customers, free and pro, to be able to recover their abandoned carts in WooCommerce.
There was no other option for us – release the Abandoned Carts add-on for free.
Just head over to WordPress.org or download immediately with the button below:
What's included
The most important part of ShopMagic is the automation. So we added all essential parts of the automation connected to abandoned carts. Event, filters and placeholders:
We also made sure that you can view all carts along with some useful insights and the recovered revenue: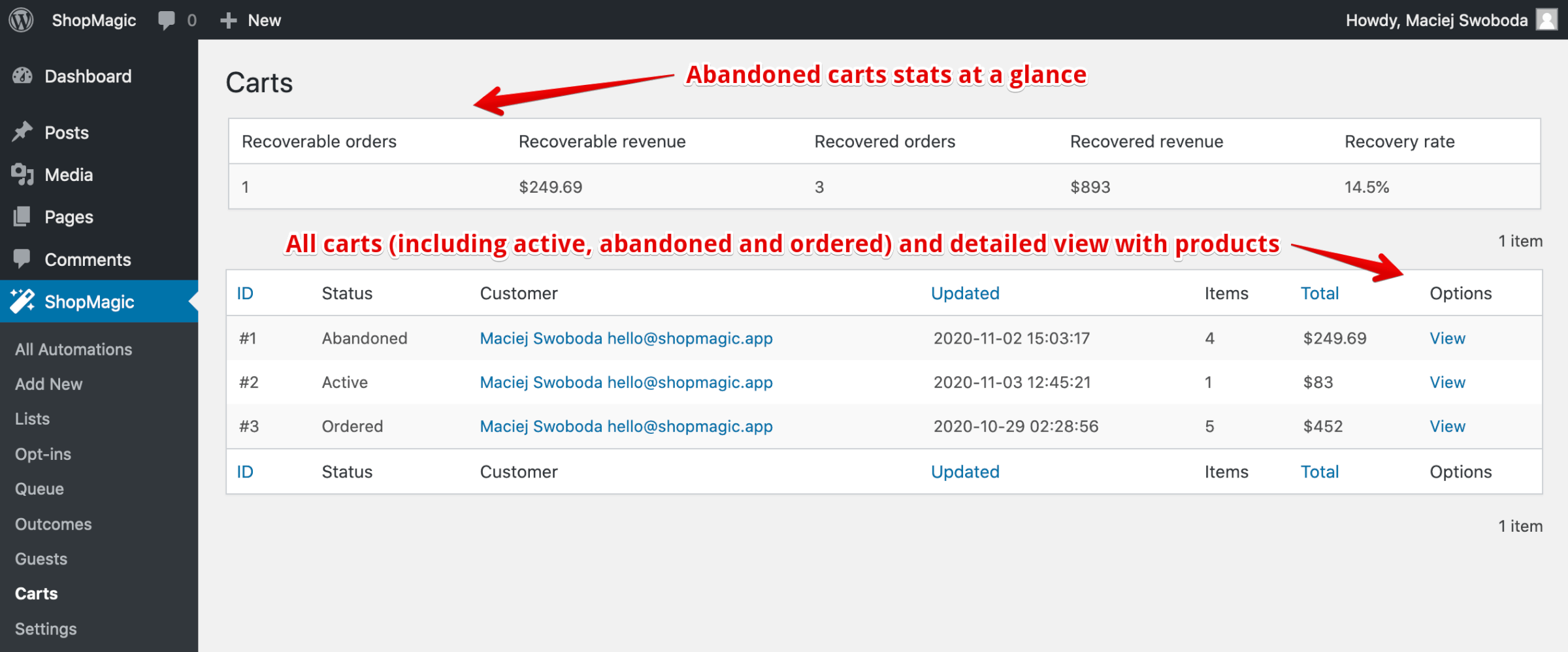 Even more options for our pro customers
While the Abandoned Carts add-on is completely free and you can use it for free forever there are some useful things offered by our PRO add-ons which can be useful for abandoned carts.
If you are using ShopMagic PRO you have some add-ons like Delayed Actions or Customer Coupons, you can use them and their features to create even better abandoned cart email sequences.
Do you like it?
As I mentioned I wanted this announcement to be really brief. So just go to WP.org and download the Abandoned Carts add-on and let us know what think about our latest addition!