Two weeks ago, we introduced ShopMagic 2.35 with numerous additions to Advanced Filters add-on. Today is the time to extend ShopMagic for Abandoned Carts possibilities. Let's take a brief look at what's inside.
Abandoned Carts 2.0
ShopMagic for Abandoned Carts is our most popular free add-on. Almost 2000 WooCommerce stores uses it daily. So many users, creates enormous amounts of ideas. We felt that it's time to implement some of them into the plugin.
Cart table
In other words, better card view. As a picture is worth thousands of words, here's how it will look like if you update your plugin:
shopmagic.app
As you can see, table has better UI, product images and colored buttons to distinguish different cart status.
No more ordered status in cart tab
Cart was marked as ordered if customer immediately purchased product. We decided that it can be a little confusing (especially in cart recovery statistics), so we get rid of it. From now on, only actual carts will be visible in Carts tab.
Exit intent popup
What is it, and how it works? Our plugin tracks mouse movements of website visitors, and detecting when a visitor is about to leave your store. An exit intent popup is displayed when a visitor decides to bounce.
Thanks to it, your customer will be able to save cart for later.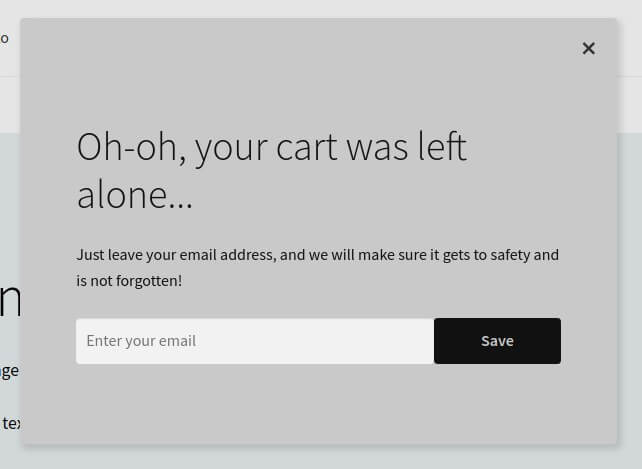 Automatically clearing Carts (and Outcomes)
We were fully aware that cart and outcomes log can pile up. Especially if you have a big WooCommerce store. That's why we are adding a checkbox in the settings. If you use it, ShopMagic will automatically clear logs older than 30 days.
Hey, that's not all!
Besides the aforementioned abandoned cart improvements we added some small additions to core plugin. First, you can manually clear Guests tab. No need to dig in the database, ShopMagic will let you do this directly from the plugin menu.
Secondly, Send test feature won't require an order to use it. We added some pre-written values, which will be used if there are no orders in WooCommerce store.
What do you think about the newest plugin update? Let us know!