One of our internal goals, was to extend Delayed Actions, and to do it in 2021. I'm thrilled to announce that we can mark it as completed. Delayed Actions 3.0, which adds an option to schedule emails is available to download right now. Let's take a look at what exactly you'll find in this update.
ShopMagic Delayed Actions 3.0
ShopMagic Delayed Actions is one of the add-ons available for ShopMagic PRO subscribers. Its first version (1.0) added an option to delay your emails for a specified number of minutes, hours, days or weeks.
A few months after initial release, we released Delayed Action 2.0, which added some more delay options, like delay with a placeholder/variable. You could (and still can) use placeholders and base a delay on it. For example, set an email to be sent 2 hours after the order will change its status to pending.
Now we are adding some more delay options to ShopMagic PRO. Delayed Actions 3.0, will let you to:
Schedule your email for a specified date
Run automation on fixed days
Specify delay interval (daily, weekly, monthly or yearly)
Set a starting (initial) date of your automation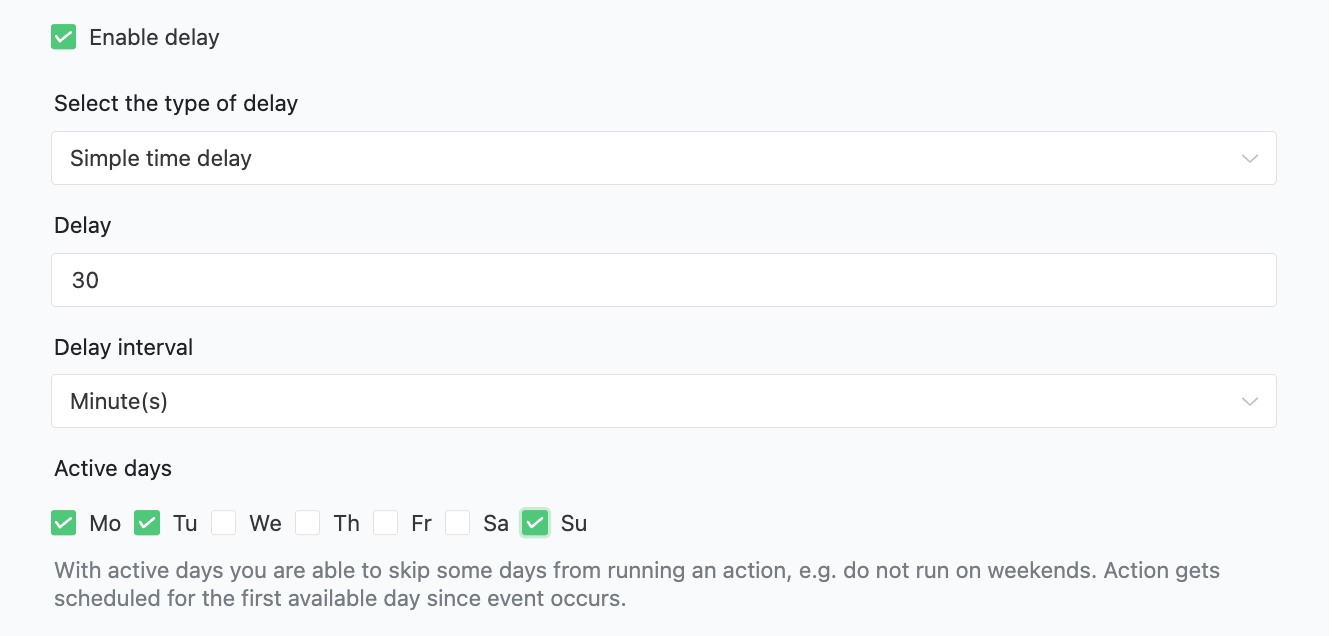 I hope that you'll find as many use-cases for scheduling emails as possible. If you need additional information about email scheduling, check our documentation.
What else was added in ShopMagic 2.34?
We added several dozen new articles to our documentation. I have the (strong) impression that all the most important issues have been raised, and you'll find it useful. However, if you feel that we should add an article to it – let me know.
ShopMagic 2.34 version release has some small bug fixes, and improves the overall stability, so I strongly encourage you to update your installation.
That's all for 2021
As (most likely) it is our last post in 2021, I'd like to wish you \all the best in 2022. Thank you for your ongoing support and feature ideas! I promise that new year will be even better, regarding new features, integrations and what we are going to do in ShopMagic.